TUFLESA (Tubos y Flejes SL) was founded in 1991 in Las Torres de Cotillas (Murcia), where the company is still based, and it was acquired by the Bornay Group three years later to boost the company with a business strategy based on innovation and technological development.
At the end of the nineteen-nineties, after a considerable economic investment, the company installed a modern and flexible production line for structural tubes. From the manufacture of metallic structures for construction, the business was diversified with an expansion process towards other sectors such as greenhouses, agricultural machinery and all the infrastructure necessary for the commissioning of renewable solar and solar thermal power plants.
We can affirm that we are the most flexible tube factory on the market. We are able to supply short series of tubes manufactured at the requested measurements with a lead time of less than two weeks. This capacity for reaction with the most precise quality is one of our defining characteristics.
Tuflesa has been recognised with the Manufacturing award granted by the Regional Federation of Metal Companies of Murcia (FREMM).
The group is formed by three companies, Bornay, Tuflesa and Comalsid, each of which has specialised in a different division. Thanks to our global outlook, the company is present, with permanent delegations, in France, Germany and Portugal. In addition, we export throughout Europe, to different parts of Latin America (Mexico, Argentina and Brazil) and some countries in Africa such as Morocco and Angola. Therefore, the company is present in the major markets and will continue to promote its brand in the rest of the world.


Specialised in precision tubes and stainless steel tubes.
Bornay's products are used by various sectors, including the automotive, metallic furniture and agricultural sectors.
The company manufactures according to the UNE-EN 10305-3, UNE-EN 10305-5, UNE-EN 10296-2 and UNE-EN 10217-7 standards.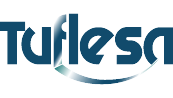 anufacturer of structural tubing according to the UNE-EN 10219 standard.
Mainly intended for the construction sector, renewable energies and the construction of greenhouses for agriculture.
Also used by industrial machinery construction companies and warehouses that distribute structural tubing.

Company specialised in additional processes for the manufacture of welded steel tubes. Its activities consist mainly of laser cutting and circular saw cutting.
Find out more about the Bornay Group and its facilities in this video: